Research
The most needed and the most admired field without which development is just a desire. We conduct it all the time in order to enhance our skill set and improvise our designs to overcome any errors and faults. We tremendously research upon the subjects on which we provide trainings to the students. We emphasize upon the syllabus of the trainings so that we may deliver maximum knowledge to the students in the duration of the training. We also conduct research on various robotics solutions which are very much welcomed by the world of robotics and technology.


The fields which we are currently working and researching upon are:

Robotic arm
Humanoid platform
Robotics software

Robotic arm is an extensive product used in almost all the sectors of Industry. Due to their precision and accuracy they are used in performing very important jobs as well. We at GLARE Labs Pvt. Ltd. are trying to develop an automated robotic arm which will be doing multipe functions.

Humanoid is something which has ruled the world of robotics and technology and has stimulated many enthusiasts to follow its path and develop it. We are also developing a humanoid which will be capable to perform many functions and can also be used in various missions of rescue.
When we talk about robotics we get perplexed about which software to uses and which would be superior to the other. We here at GLARE Labs are developing a software in which we will try to remove all the bugs and also enhance it by making it multi-functional. We are designing it so that no one will step back from taking robotics as their choice at will enjoy doing it.
Clients support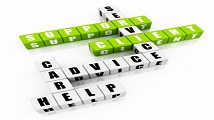 We wish our Clients to ask us as many questions as they want as it will bring more transparency and commitment to our relationships. We feel immense pleasure in talking to our clients and clarifying their doubts. Kindly feel carefree in talking to us at anytime you wish across 24X7.
Please contact us at:
Research Overview
By a close inspection and a survey conducted, we have found out that the student are not satisfied with the way they are studying. We have a lot of technical institutions throughout the globe but the demand of the students is to have more and more hands at the practical section rather the theoritical one. Though many of them have quick access to materials and practical experiment but a lot of the mass is still unsatisfied. So, in order to make the students more and more productive and innovative in nature, we have designed a set of tools and kits which we provide in each and every training of ours in order to enhance their understanding of the subject and be more and more innovative. Our kit comprises of lots of parts and components which are usable for conducting a lots of experiments.
We also provide to the students who have undergone the training provided by GLARE Labs fulltime support in their techincal activities via online services. We provide this support to the students throughout their academic carreer.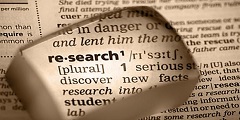 We frequently research in the upcoming technologies to keep ourselves updated with the industrial environment and to keep our training courses in sync with the indusries and their demand. We also conduct experiments and find out projects which can be helpful in understanding the subjects of engineering and also make the students more interested to the field and help them unleash the potential within them.
Special support
24X7: We are here at GLARE labs to provide you with support whenver required.
Technical Support: We provide full technical support to the students who have under training by GLARE Labs throughout their academic career.
Final year project support: We also provide full technical support to all the students for their final year projects.
Special Offers
We are giving special offers this summer for details kindly send us an Email with your requirements. We assure to respond to your mail in 24 hours.
Special Proposition
To make the students much more comfortable, we train your students in your own campus and give them on hand jobs to make them experienced in the field. We do not charge anything in extra for conducting the training at your campus and our other propositions remain same and are applicable to all the trainings we provide.